Three Poems by Vinny Glynn-Steed
Somewhere in the Blue Majestic.
I imagine you proud out there, somewhere high on an Appalachian trail,
where the boulders are ablaze and broad-winged hawks carousel the sky;
the midnight majestic blue of your dress out of context beside a stagnant
row of mules. The drag and pull of summer's strength flashed across our skin.
And in the folded flesh of dawn, I sit and listen to the flurry of the tallgrass
prairie; as if the fauna of this place might erupt in tiny chatter. I watch the sun
throw shadow shapes across this wild expanse; and on the far-flung hillside
a game of chase or hopscotch for the Gods of light and darkness.
I thought of our own games we rehearsed back home when lives met somewhere
along the in-between. How we thrashed them out, our bruised and bitter bodies
left out to dry too long, all bets off and all our chips used up, the importance
of those winks and nods now lost and all hands dealt before folded from our minds.
Like heavy times after the summer storm when we navigated broken branches
at the Hill of Doon. It was always a competition to see who'd react first. Neither
of us got the picture.  And in their gait a type of sadness which we mirrored that day
as three red deer slipped their separate ways. Later we drove home in silence.
So in God's country, when I picture you in that dress, I see the blue hue
of the ghost-like crocus. I study a game of chess out on the veranda played
on a table of blue velvet and I watch it slowly disintegrate. I think about the break
in a summer tempest. I see a blue dress storm-washed to a colour not known to me.
I push thoughts of baby blue to farthest corners of my prairie. For these are games
of-what-could-have-been and all I really have are photographs never taken
-that slate-grey afternoon, yellow hair swaying to the rhythm of a Turkish mosque.
Colour of that rain-mac and laughter beating up from the Bosphorous.
Like a pulse that I study now in my wrist. A pulse to push all this out of me.
Blueness of my veins and a pulse like the hooves of mules moving slowly up
the hillside, drub of hawk wings on Appalachian convection currents or a small
man lost to his mountains, pounding on thick walls, calling to be heard.
A Plumb-Line for Testosterone
Difficult to explain where our passion for throwing iron grew
an age before a game of ball, amongst the grunting
and snorting, in the steam of midmorning sunshine.
In this world of margins and forgotten shepherds
men would pace their chalk lines
like backroads of ancestors, between dust
and the bellows of a thousand people gathered
at the cross roads of a thousand promises.
How word of a game was hushed anticipation
spread slowly – the molecular oscillation of a bloated tide
a message softened like sea-spray on the tongue.
And from the hidden coves and inlets women emerged
to measure testosterone by the yardstick,
a plumb-line the depth of a beating vein,
or by the hectares of yellow forest
harvested of kelp.
Last Light at Lough Tay
It is winter.
Up here light is end-of-time
and in the stillness
a hue of lavender diffuses
permeates rock, skin, mind.
A revolution unspoken amongst
bog heather, rush and wildflower
the hanging sun now ambushed
by stoic mountains
that speak to us
in letters.
V for victory – the arms
of their embrace.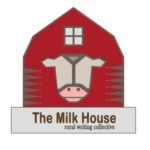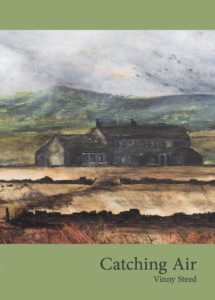 Vinny Glynn-Steed's poetry collection Catching Air was published by Maytree Press and is available here.
Find out more about Vinny on our Contributors' Page.
(Photo: Anish Patel Blue on Blue/flickr.com/ CC BY-NC-ND 2.0)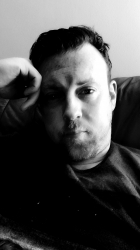 Latest posts by Vinny Glynn-Steed
(see all)