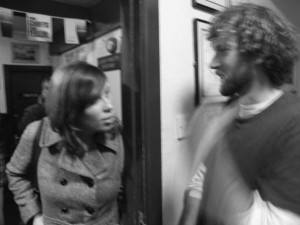 Different than your typical farming column or rural writing blog, The Milk House column seeks to explore what it means to come from the countryside. It is published in print across various countries, and in several languages.
 The Milk House Name
Before becoming an online resource that serves as the epicenter of all good rural writing, The Milk House was first the name of a column written by novelist Ryan Dennis first appearing in journals in 2011. The Milk House column continues today, finding new audiences as it expands across print publications worldwide.
Readers
Thank you for supporting the publications that The Milk House appears in. You have kept the column going strong for over 9 years and counting. In case you missed any, you can find previous Milk House Columns here. You might also be interested in checking out its sister column, Moonwalking on Tailgates, which also centers on agriculture and rural life.
The best part of writing The Milk House is hearing from its readers. Please feel free to reach out with any comments or suggestions. Starting a dialogue should be the aim of all writing.
Magazines and Journals
If you would like to include The Milk House or Moonwalking on Tailgates in your publication please email me at RyanDennis@themilkhouse.org, or use the contact form here. Rates are negotiable and include a backlist of over 200 columns, as well as new submissions every three weeks.
The strength of these columns lie in the quality of their writing. Take a moment to read a few samples and compare them to what is found in any other rural life or farming column. The Milk House has helped grow circulation in every publication it has appeared, and brings with it a faithful readership.