The Best Best Jokes are Practical Ones
Mail frauds, April Fools,  and 'Jaws' in the toilet
An excerpt from Jim Trelease's family memoir, Looking Backward, used by permission of the author. Most of this chapter is set in Springfield, Massachusetts.
*
AS I wrote earlier, my family was into jokes, starting with the practical ones we played on our unsuspecting mother. Adulthood just gave us more time, money, and nerve for bigger ones. An early lesson was not to let them get out of hand— something I had to learn the hard way.
I was in my junior year of high school (1958) when an April Fool's joke went off the tracks and had me sweating bullets. Here's how I described it 20 years later in a Springfield Daily News April Fool's column.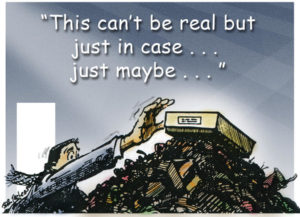 Every once in a while on TV they'll show one of the old Death Row movies where the innocent or now repentant man must walk the "last mile" to his end.
I know the feeling. It's been 20 years since I walked that "last mile," but I can remember the sweat and fear as though it were yesterday.
It had all begun two weeks earlier in New York City. As a staff member of Cathedral High School's student newspaper, The Chronicle, I was supposed to be attending one of the seminars at the Columbia Journalism Conference up on 116th St. Instead, I was making a subway pilgrimage to Brooklyn's Ebbets Field—the home of my beloved Dodgers.
Walter O'Malley had just packed his Flatbush hirelings off to the dollar-green fields of California, thus depriving this 17-year-old of the chance to ever see a Dodger game at Ebbets Field.
HALLOWED GROUNDS
Not to be denied at least the chance to walk its hallowed grounds before the wrecking crews arrived, I was on my way to say good-bye the only way I could.
What magic moments followed! Walking across Jackie Robinson's infield, standing on Johnny Podres' mound, throwing a snowball in Duke Snider's outfield. I remember standing alone in the eerie quiet of the Dodgers dressing room—I would regret for the next 20 years not swiping the name tags off those Dodgers lockers—and finding Walter Alston's desk barren of all but an airline schedule.
I was on my way out when I saw the box. It was resting atop a pile of trash beneath the grandstands. Attracted by the newness of its colors, I waded through the debris to capture the box and open it with trembling fingers. Its contents far exceeded my expectations.
Here was a box of brand-new Brooklyn Dodger executive stationery. Its gleaming blue letterhead proved to me suddenly that all was not lost. The Dodgers were still alive in this little box.
Clutching the box to my lap and concealing its contents from fellow subway riders, I returned to Manhattan and my classmates.
DODGERS' HOPE
Just when the idea for its subsequent use came to me, I really don't remember. But two weeks later, on April 1, 1958, I presented a sheet of that stationery to my science teacher and newspaper advisor, Sister James Francis.
No longer blank, the neatly typed page detailed the hope of the Dodger hierarchy that James Trelease would join the Dodger family that summer and assist broadcaster Vin Scully in his radio chores. It also mentioned that this was the first time a high school student had ever been offered such a position.
Not noticing the letterhead read "Brooklyn" instead of "Los Angeles", Sr. James Francis exclaimed, "Oh, James, isn't this wonderful! Congratulations!" Taking my seat, I chuckled to myself, basked in my own cleverness and debated how long I should let my April Fool's joke go on.
That was decided for me. A click of the school's intercom system brought me back to reality. Our principal, Sister Mary Eugene, was speaking to the student body. I didn't pay a great deal of attention to her words until her words became my words—the words in the letter from Walter O'Malley, president of the . . .
"Oh, my God," I thought. Sr. James Frances returned to the classroom, beaming with pride. I numbly bowed my head and asked for His mercy and a way out. After Sr. Mary Eugene had pronounced the congratulations of the faculty and the student body upon my sweaty crown and signed off, I went shakily up the aisle to relate to Sr. James Francis the "foolishness" of my latest journalistic effort.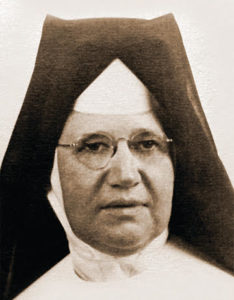 By the time I reached her she knew there was something terribly wrong and when I mentioned the date on the letter she simply glared at me and said, "You don't think I'm going to be the one to tell her, do you?" Pointing down the long corridor toward the office, she said through her teeth, "Get marching, mister!"
• • •
The newspaper column ended there. For your information, that day I discovered Sr. Mary Eugene, who looked more like a field general than Eisenhower ever did, had a sense of humor, as much as she tried to hide it. We were good friends from then on, though I never pushed her limits.
APRIL FOOL IN A BATHROBE
Things went more smoothly on April Fool's Day fourteen years later, while I was working for the Daily News.
The idea began with The Bath Shop, a bathroom accessories store at the "X," one of Springfield's busiest intersections. I used to pass it on my way to work every day and I thought, 'I'd love to go in there some April Fool's Day, dressed in a bathrobe, slippers and towel, and pretend that I'm looking to freshen up a bit.'
When I broached the idea to my editor, Dick Garvey, he went for it and with the encouragement of my favorite staff photographer, it took on a life of its own. On Saturday, April 1, 1972, I parked my car across from the shop, stepped out in my bathrobe (shorts underneath), and headed across Sumner Avenue toward The Bath Shop. Ed Malley, the photographer, was already in place across the street. In order for Ed to get a candid photograph, I would need to stay on the outside of the store and lure the owners to the doorway.
That proved to be easy. I just tapped on the glass door and motioned to the clerk inside.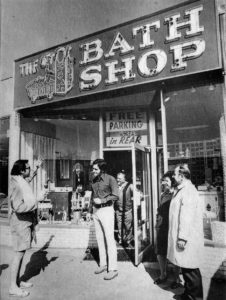 The saleswoman who met me at the door made sure I didn't set foot inside once she saw my attire. She immediately summoned the owner to the front of the store. Affecting a British accent, I told him I was "looking to come in and freshen up a bit."
Still gripping the door, he patiently explained that it wasn't that kind of shop and that I couldn't come in. We went round and round, myself growing more and more indignant, until finally I said, "Well I think it's a darn shame you can't come in and have a bath in a bath shop on APRIL FOOL'S DAY!"
At that point I smiled at him and the photographer appeared and we introduced ourselves. There was such a sigh of relief from the poor owner. Only at that point did I begin to realize a crowd had gathered at the scene. It was a warm Easter Saturday and Sumner Avenue was jammed with cars, none of which was moving as they waited for the sidewalk drama to play out.
I went immediately back to the Daily News to write the story, Eddie printed his photo, and the story ran on Page 1 that afternoon. The next day a wire service picked it up and it went national.
The little shop stayed in business a more years and then departed for a mall before disappearing. But I sometimes wonder on April Fool's Day if that owner or his family still remember the April Fool in the bathrobe who appeared at the door in 1972.
MAIL FRAUD WITH A LAUGH TRACK
One of the benefits of retiring from the lecture circuit was it gave me more time to prank my friends and neighbors. Such was the case with Paul Fernands, one of my dearest friends, who unfortunately for him lived just three doors from me on Arvesta Street in Springfield.
Paul was a mortgage banker whose office was near the Enfield Costco store. One day he made the mistake of mentioning to me that on Fridays he would visit Costco, browse the food sampling stations in the store, and then skip lunch because he was full.
A week later, thanks to Photoshop and desktop publishing, Paul received a fictitious letter in the mail, under Costco letterhead and mailed from Enfield (see text below).
Before sending it, I clued-in Paul's wife Ellie to the prank. Just as I had hoped, he was incensed. "They can't do that! It's against the law! Who do they think they are?" he declared.
Here is the text of my faux letter:
Dear Mr. Fernands:
It may or may not come as a surprise to you that our Costco entry-check procedure is directly synched to our cash registers and then to our in-store video apparatus. Simply put, this means when a person enters the store and hands the checker his or her membership card, that data is entered into the store's system and the person's passage through the store is tracked.
Thus we were alerted to the uniqueness of your visits to our Enfield, Connecticut store in recent months: many entries, few purchases. Alerting our security personnel to this behavior pattern, we were able to determine through closed-circuit video that you've been enjoying what amounts to a "free lunch" on us.
This letter is meant to put you on notice: there is no free lunch at Costco — at least, not any more. From this point on, you will be escorted throughout your visits to any of our stores and your "obligatory stops" at the sampling booths will be denied.
We appreciate your patronage but not your lunch-pilferings.
Sincerely yours,
Herbert K. Gandling
Executive Manager
Costco Wholesale Inc.
'JAWS' IN THE TOILET
I always gauge the success of a practical joke by the "loudness" of the response. By that measure, nothing beat my daughter Elizabeth's response to "Jaws" in the toilet. Susan had asked me to pick up some fish from the market on my way home from the newspaper. While I was waiting for the order to be wrapped, I noticed a huge fish head sitting on ice in the display case. 'Could I ever have some fun with that thing!' I thought. Since it cost only a few dollars, it came home with my order.
Once at home, I secretly propped it in the upstairs toilet, with the cover down to hide it. Back downstairs, I reminded Elizabeth and Jamie they hadn't made their beds that day. Whining all the way, up the stairs they trudged. I knew fully well one of them would detour to the bathroom to delay the work and, sure enough, 10-year-old Elizabeth's screams confirmed the toilet "Jaws" had been discovered. It would have made Steven Spielberg proud.
When things settled down at our house, there was one more stop for the fish head. The Fernands had been having plumbing problems with one of their toilets, so Ellie (Paul's wife) and I propped "Jaws" in position, closed the lid, and I departed. When the poor target arrived home from work, she said, "Sorry to give you bad news again, Paul, but . . ." and gestured toward the bathroom.
Muttering under his breath, Paul retrieved a plunger from the cellar and approached the offending toilet. Got him again!
Honest to goodness, I never had a better target in my life than Paul. To add icing to the cake, he was always a great sport about it.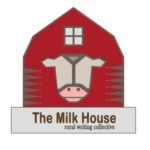 Learn more about Jim on the Contributors page.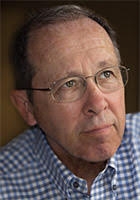 Latest posts by Jim Trelease
(see all)