The Milk House features the best in rural writing from all over the globe. Here are the writers that have contributed to making this site the place to find good reading.
Scroll through the biographies of Milk House contributors, or jump directly to the following categories: Authors, Bloggers, Readers.
Founder
Ryan Dennis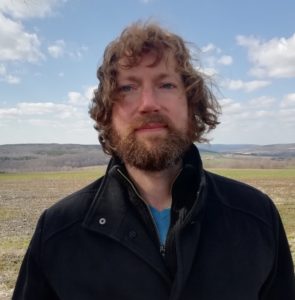 Ryan Dennis explores the dynamics of rural life and those who inhabit it. His fiction, personal essays and poetry have appeared in numerous literary journals, such as The Cimarron Review, Fourth Genre and New England Review. He is a former Fulbright recipient in creative writing and has taught at several universities. He is the author of the literary farming novel The Beasts They Turned Away, published by époque press in March 2021.
Contributors
Authors
Robert Block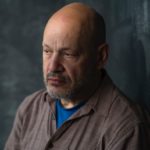 Robert Block is a lifelong New Yorker, resident in Manhattan for the last 40-plus years. He is a professional chef, restauranteur, academically trained classical musician and privately trained student of jazz great Lennie Tristano. He plays bass violin in several classical orchestras and jazz settings, as well as electric bass guitar in more rollicking venues. As a writer, Rob has produced both short and longer fiction as well as opera libretti. He has been an active blogger for several years. His interest in rural life draws on visits to his sister, then living on an acreage in eastern South Dakota, and on their road trips west. He has also written a novel called Ardensville. His piece can be found here.
 Peter Burrows

Peter Burrows is a librarian. His work has recently appeared in the Places of Poetry anthology and The Cotton Grass Appreciation Society and The Hedgehog Press Tree Poets' Nature anthologies. His poem "Tracey Lithgow" was shortlisted for the Hedgehog Press 2019 Cupid's Arrow Poetry Prize. His piece can be found here.
                                     Patrick Deeley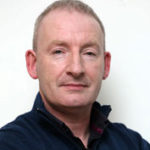 Patrick Deeley grew up in a Callows or wetland meadow farmed by his mother in the east of County Galway.  He worked as a teacher and later as administrative principal of a primary school in Dublin.  He has published seven books of poetry with Dedalus Press, including The Bones of Creation and Groundswell. His most recent collection, The End of the World, was shortlisted for the 2020 Farmgate Award.  His works of fiction for younger readers were published by O'Brien Press, and a bestselling memoir, The Hurley Maker's Son, appeared from Transworld in 2016.  His awards include The Dermot Healy International Poetry Prize, The Eilis Dillon Book of the Year Award and The Lawrence O'Shaughnessy Award. His pieces can be found here and here.
Aziz Dixon

Originally a student of archaeology, Aziz turned for inspiration to the landscapes of the Pennine hills and Wales. 
More recently he has been drawn to landscapes of the heart, and a search for meaning in patterns of family behaviour. He is the author of the poetry collection Because of the War, published by Maytree Press. His piece can be found here.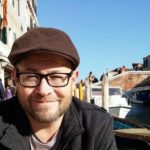 Matt is the editor of The Angry Manifesto zine, and his poems have appeared in many journals. In 2015 Matt won the Erbacce Prize for Poetry with his first full length collection of poems Dystopia 38.10 (erbacce-press) and won the Into the Void Poetry Prize in 2017 with his poem 'Elegy for Magdalene'. He has previously published four chapbooks: One Million Tiny Cuts (Clare Song Birds Publishing House) A Season in Another World (Thirty West Publishing House) The Kingdom (Maytree Press) and Ten Truths from Wonderland ( Hedgehog Poetry Press) a bilingual collaboration with Spanish Poet Maria Castro Dominguez. His second full length collection Woodworm (Hedgehog Poetry Press) was published in July 2019. He has read his work across the U.K. including Greece, the U.S.A and has appeared at various festivals such as Poetry on the Lake Festival in Orta, Italy, A Casa Dos Poetas in Portugal and also the Cheltenham Poetry Festival. Matt has finished the final edits on his new collection 'Everyone is Waiting for Tomorrow, which will be published in 2021
.
His piece

can be found here

.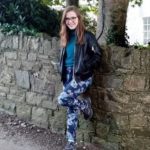 Roseanne Fahey is a twenty-one-year-old student living in the midlands of Ireland. She studies Creative Writing at the National University of Ireland, Galway. Her poetry and prose have been published in The Five-Two, In Parenthesis, Ice-Lolly Review, and The Daily Drunk. Her piece can be found here.
                                                                     Michael Finney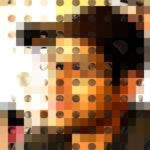 Michael Finney is a traveling carnival barker. His first books are focused on photographic journeys across space and time. His books 1893 Chicago's Columbian Exposition: Arts and Culture on the Doorstep of the 20th Century and Exploring Our National Parks: A photographic and literary album are available on Amazon. His piece can be found here.
                                Colin T. Gilbert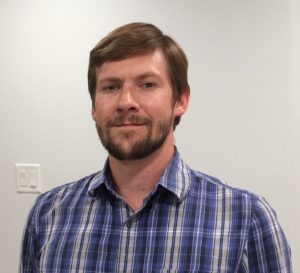 Novelist, columnist and short story writer Colin Gilbert isn't really from anywhere. He spent a green block of childhood in an Indonesian jungle, learned to drive in the spatter-pattern streets of New Orleans, studied creative writing and other inutile arts in Iowa, lost himself in the language, literature and various underworlds of Prague, and invented a complete language against the pine-clogged backdrops of Denver. He is fabulously inept in four languages, proud of his rock and mineral collection, makes artisanal soaps in his kitchen, keeps a folder of his favorite crossword puzzles, and authored two novels, Angel Fever and The Virtues of Destruction. His piece can be found here.
                                                                      Vinny Glynn-Steed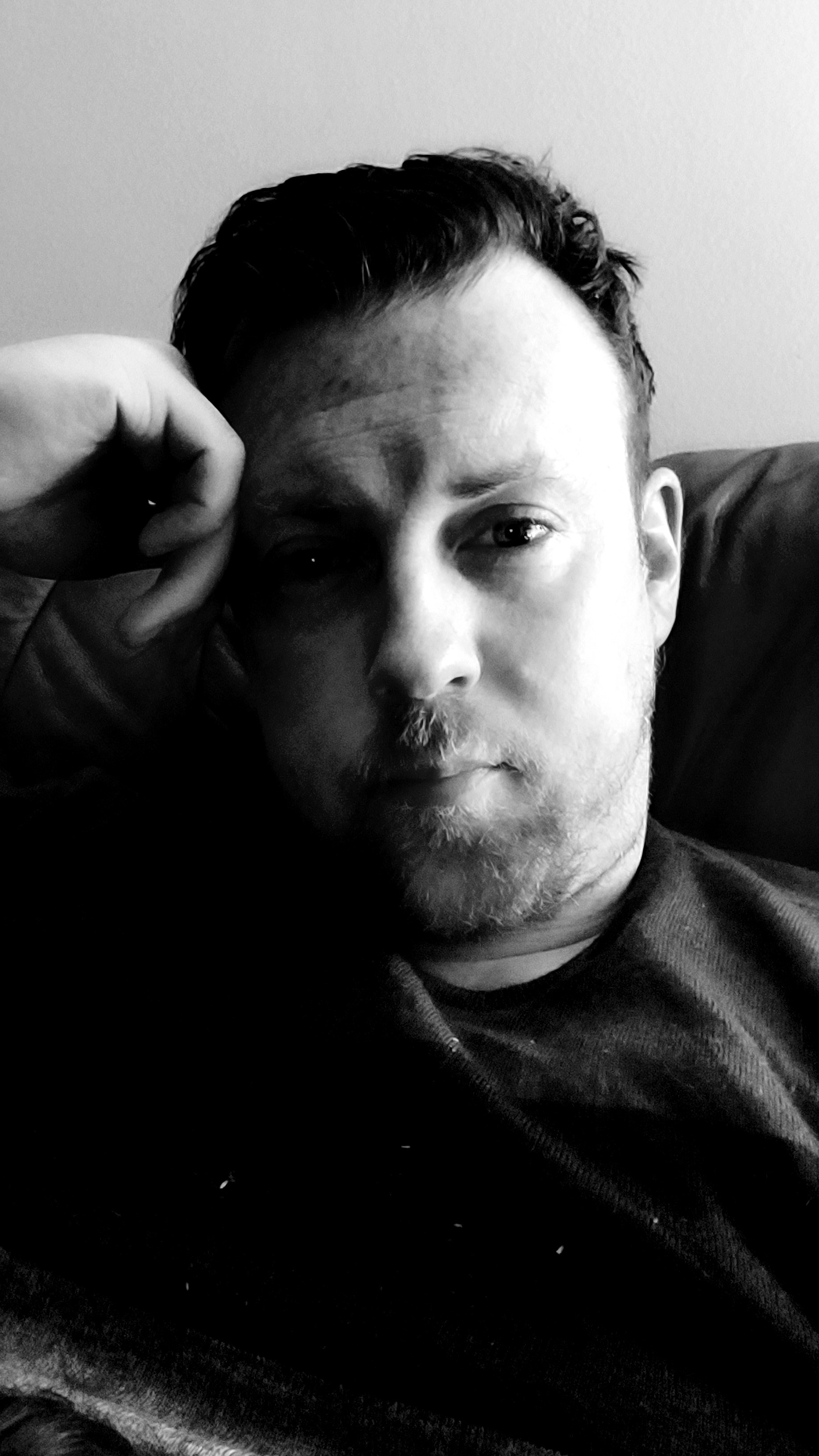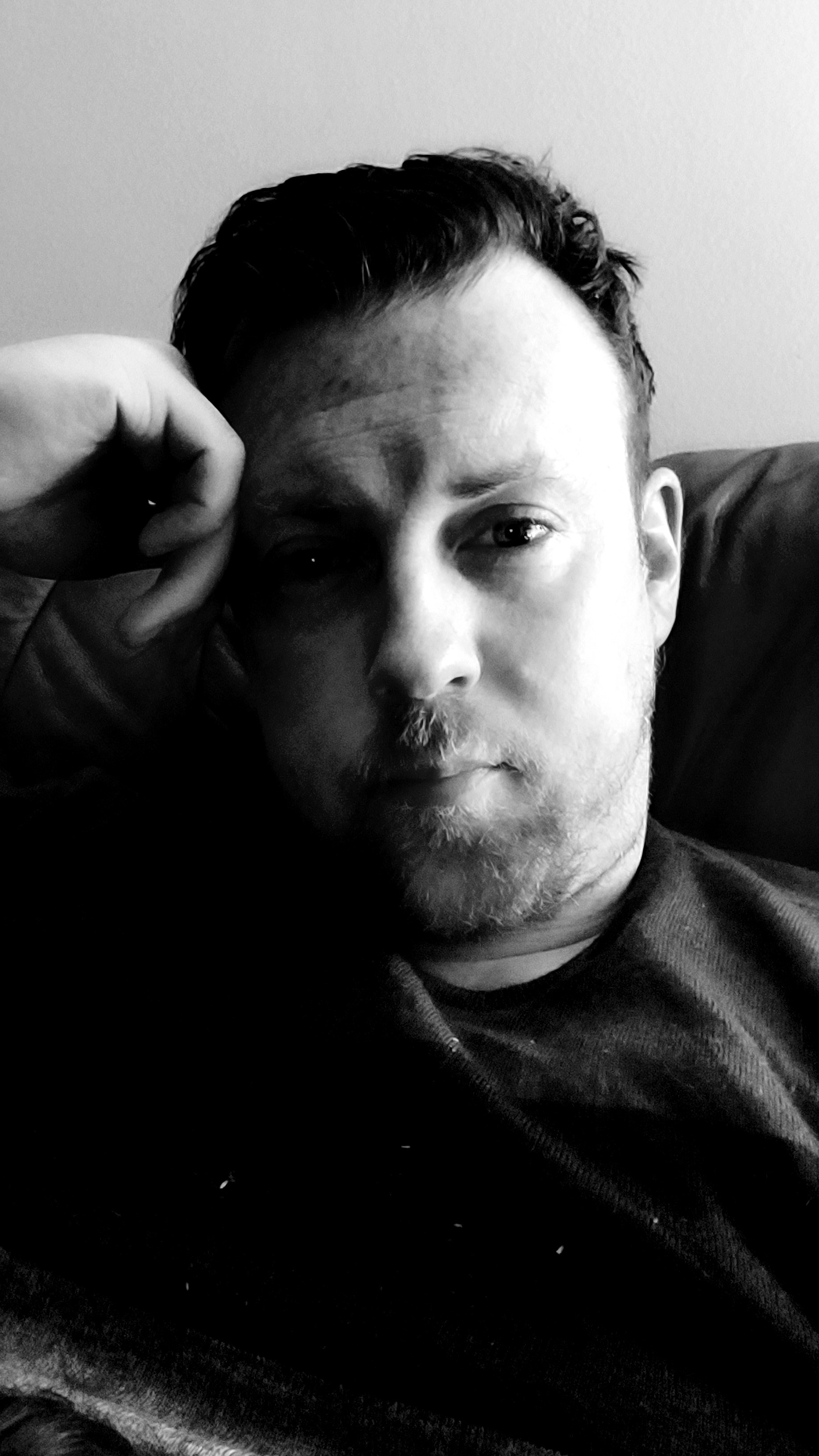 Vinny from Galway has been widely published both abroad and at home. His poetry has featured in the United States, Mexico, Northern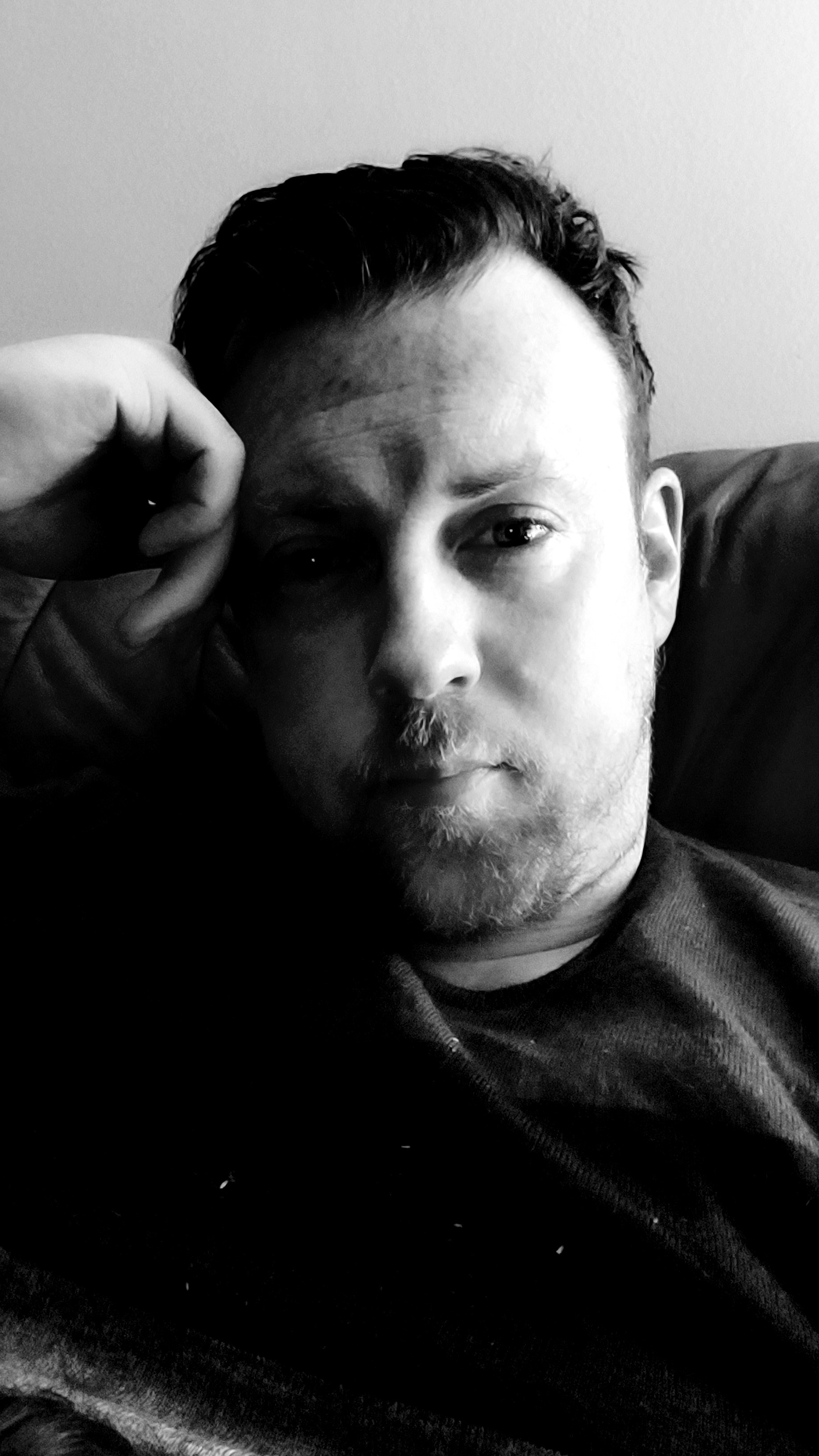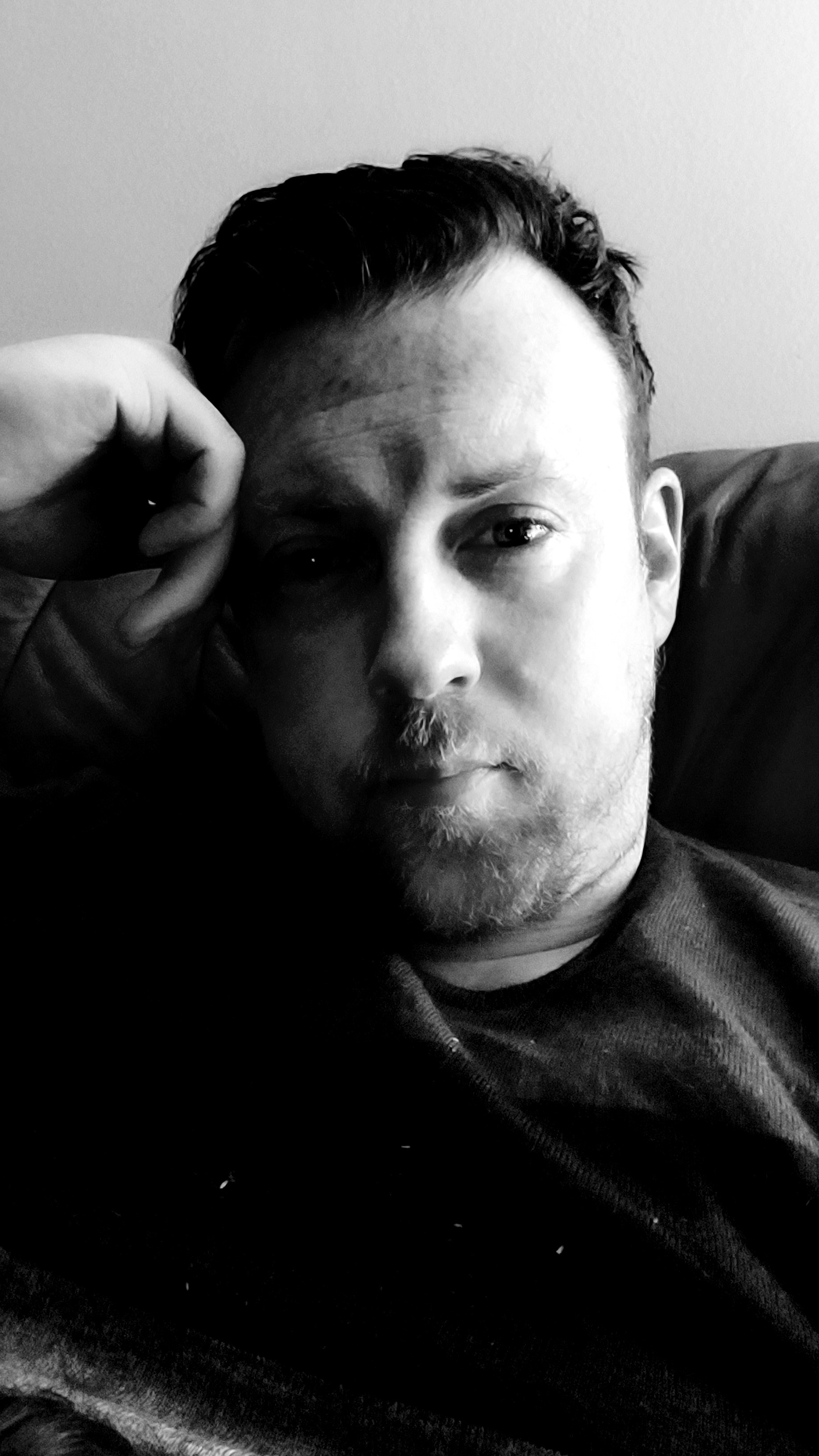 Ireland, Wales and England. A previous pushcart nominee, Vinny's work has appeared in journals and online sites such as Ofi Press magazine, Parhelion, Crannog, Boyne Berries, Cinnamon Press anthology, Windows anthology, Mediterranean Poetry to name but a few. Winner of the 2020 Allingham poetry festival, his debut book Catching Airwas published in December 2020 by Maytree Press. His piece can be found here.

Nicki Griffin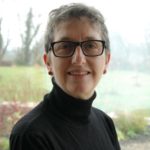 Nicki Griffin grew up in Cheshire in the north west of England, but has lived in County Clare, Ireland since 1997. Her poetry has been published in a wide variety of journals and anthologies. Her debut collection, Unbelonging, was published by Salmon Poetry in 2013 and was shortlisted for the Shine/Strong Award 2014 for best debut collection. The Skipper and Her Mate (non-fiction) was published by New Island in 2013, and her latest poetry collection, Crossing Places (2017), was published by Salmon Poetry. She was winner of the 2016 Trócaire Poetry Ireland competition. Nicki has read her poems at events and festivals both in Ireland and abroad, and in 2017 was judge of the Over The Edge New Writer of the Year Competition. She is co-editor of poetry newspaper Skylight 47. Her pieces can be found here and here.
                                                                Jamie Guiney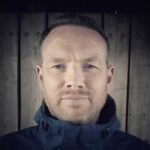 Jamie Guiney is a literary fiction writer from County Armagh, Northern Ireland. His debut short story collection The Wooden Hill (published by époque press) was shortlisted under Best Short Story Collection, in the 2019 Saboteur Awards. Jamie's short stories have been published internationally, broadcast on BBC Radio 4, and he has been nominated twice for the The Pushcart Prize. Jamie is a graduate of the Faber & Faber Writing Academy and has twice been a judge for short story competition The New Rose Prize. His work has been backed by the Northern Ireland Arts Council through several Individual Artist Awards and he has also been chosen by Lagan Online as one of their New Original Writers. Jamie favours the short story genre, believing it to be the closest written prose to the traditional art of storytelling. Jamie is represented by literary agent Kim Witherspoon, founding partner of Inkwell Management, NYC. His piece can be found here.
Michael Halloran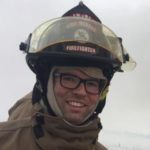 Copywriter, poet, and essayist Michael Halloran grew up in Dublin, Ireland. He has lived and worked across the world in countries such as South Korea, Vietnam, and the USA. He currently lives in Des Moines, Iowa with his family. His piece can be found here.
                               Richard Hawking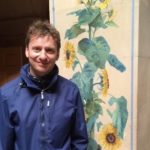 Richard Hawking's interest in the writing of Adrian Bell, rural communties and the countryside stems from his own time growing up on a small 70-acre farm in Somerset. His father- and his uncle and grandfather – ran small mixed-method farms and they struggled to see the long-term wisdoms of the changes in agricultural practice in the mid-twentieth century. In 2019, Crowood published At the field's Edge: Adrian Bell and the English Country Side, his monograph on the 20th Century English rural writer Adrian Bell. In late 2021, Slightly Foxed will be publishing A Countryman's Winter Notebook, a collection of Adrian Bell essays introduced and selected by Richard. His piece can be found here.

Shannon Hayes
Shannon's work has appeared in national publications such as The New York Times, The Boston Review, and Northeast Public Radio. She has a large following for her blog The Radical Homemaker and has written seven books, including The Grassfed Gourmet, The Farmer and the Grill, and Homespun Mom Comes Unraveled. The most recent, Redefining Rich, is due out next summer from BenBella Books. From May through Mid-December, she writes weekly essays that appear on her blog, as well as in Yes! Magazine. Through the winter she hibernates and works on her book manuscripts. Her piece can be found here.
                                                                       Amanda Huggins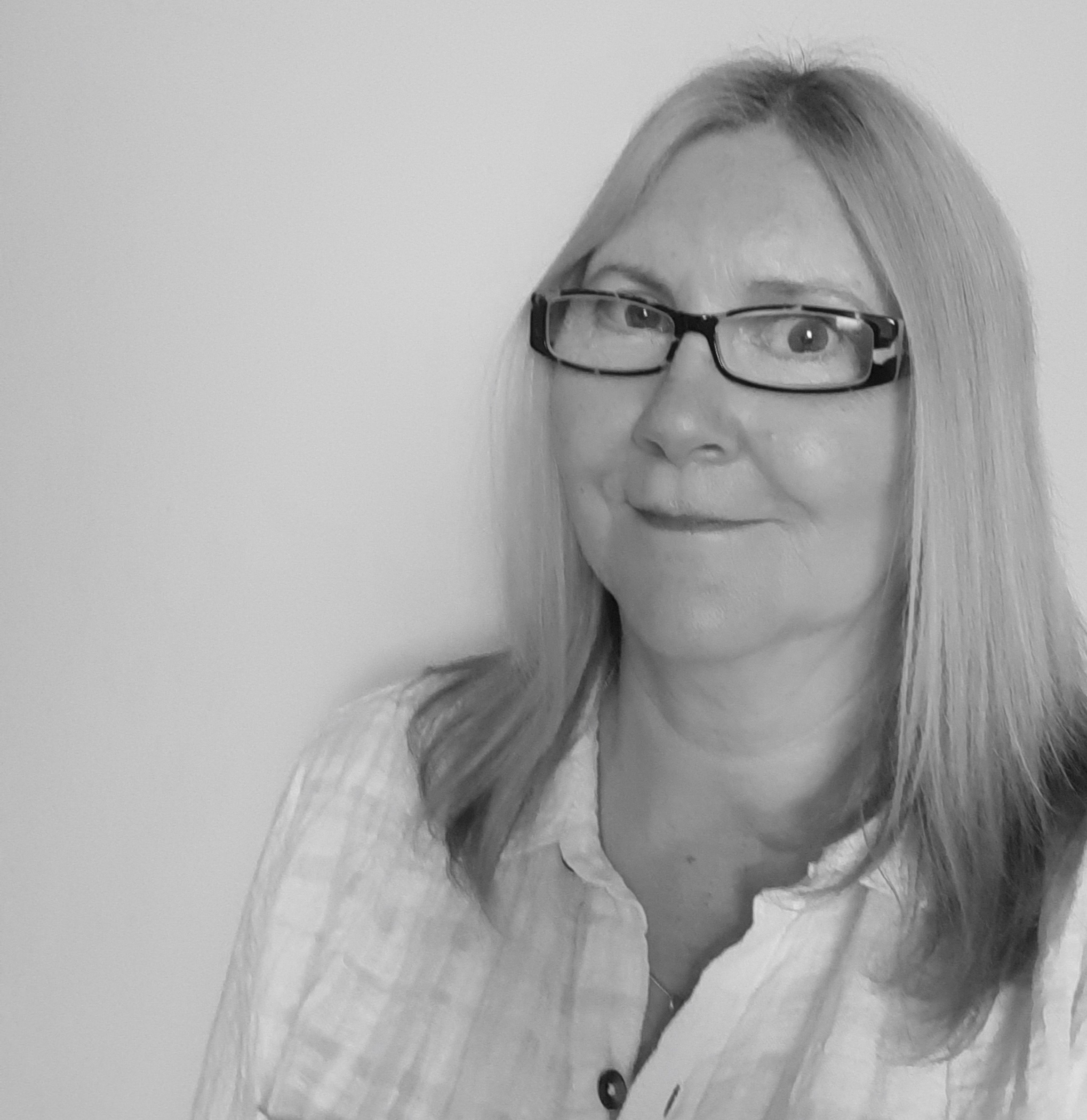 Amanda Huggins is the author of the novella All Our Squandered Beauty, as well as four collections of short fiction and poetry. She was a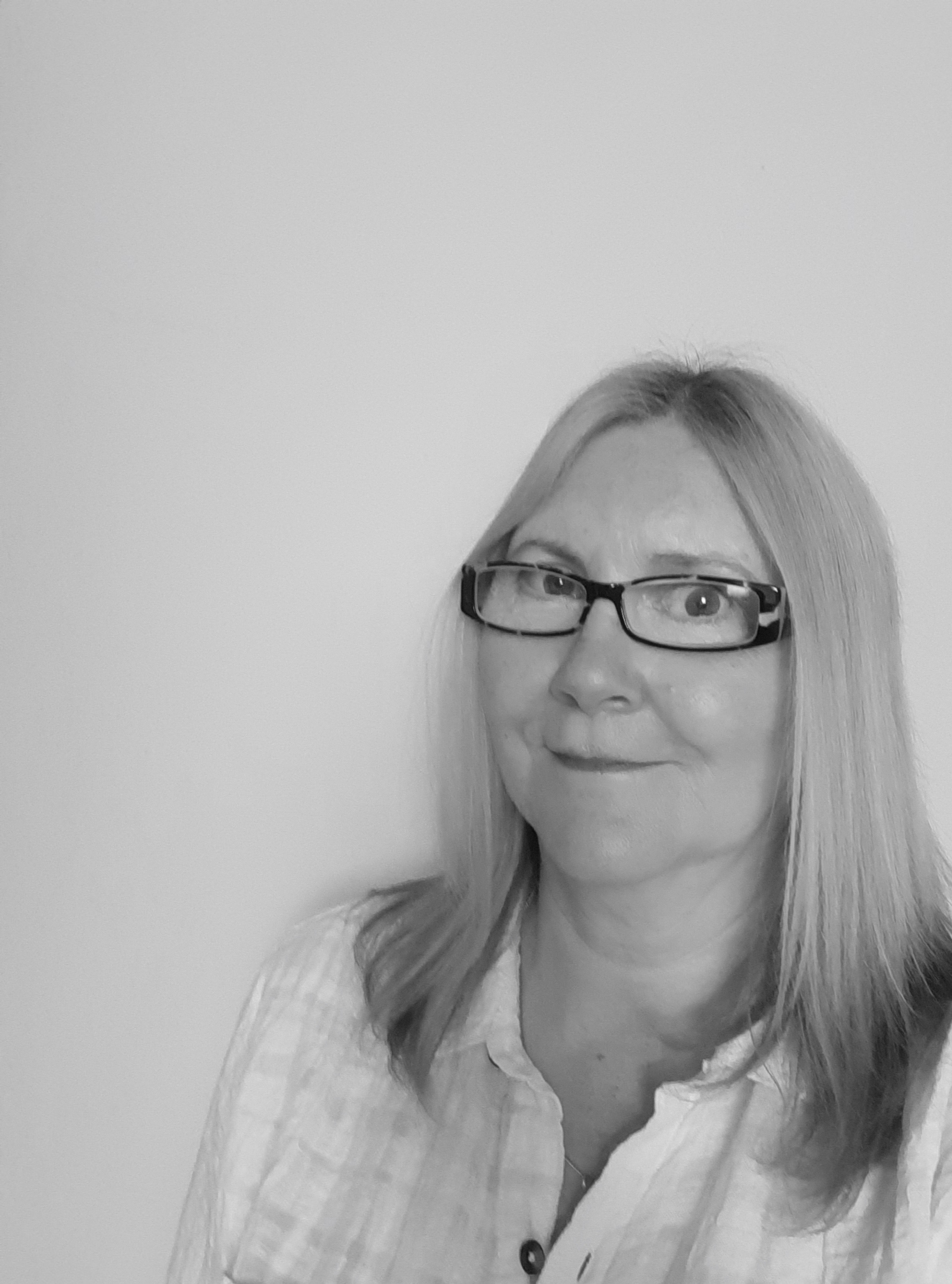 runner-up in the Costa Short Story Award 2018 and her prize-winning story 'Red' features in her latest collection, Scratched Enamel Heart. In 2020 she won the Colm Toibin International Short Story Award, was included in the BIFFY50 list of Best British and Irish Flash Fiction 2019-20, and her poetry chapbook, The Collective Nouns for Birds, won the Saboteur Award for Best Poetry Pamphlet. Amanda grew up on the North Yorkshire coast, moved to London in the 1990s, and now lives in West Yorkshire. Her piece can be found here.

Jonathan Humble
Jonathan Humble is a retired deputy head teacher living in Cumbria. His poems have appeared in a number of anthologies and other publications online and in print including Curlew Calling (Numenius Press), Diversifly (Fair Acre Press), This Place I Know (Handstand Press), Greenfields (Maytree Press) and Through The Locking Glass (Inspired By Lakeland). A collection of his light poetry (My Camel's Name Is Brian) was published in 2015 by TMB Books. A second short collection of his work (Fledge) was published by Maytree Press in the summer of 2020. He has had poems for children shortlisted and highly commended in the Caterpillar Poetry Prize and York Mix Poetry Competitions. He writes regularly for the Yorkshire Times, reviewing poetry collections and publishing articles on a range of subjects. He has delivered poetry workshops for the Wordsworth Trust and also appeared as the Poet in a Fridge for the Radio Cumbria Poetry Takeaway during the BBC Contains Strong Language Festival at Tullie House in Carlisle. His piece can be found here.
Poppy Johnson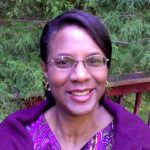 Poppy Johnson works and lives in New England, focusing on various writing projects with international and domestic clients. She is a graduate of the Michael Moritz College of Law, and writes on legal, technical, scientific and medical white papers, proposals and treatises. Lately, she is working with schools across the country developing new curriculum for remote learners of all ages. Her piece can be found here and here.
Martin Keaveney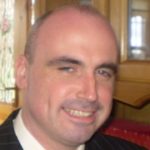 Martin Keaveney's debut novel Delia Meade will be published by Penniless Press, UK later in 2020. His collection of stories, The Rainy Day, was published  by  Penniless Press in 2018. His short fiction and rural writing has been published in many literary journals in Ireland, UK and US. He has also written for the screen and his writing has been produced and exhibited at several international film festivals and on broadcast television. His play Coathanger was selected for development in a national competition at the Scripts Ireland festival  in 2016. His  scholarship was recently published in the peer-reviewed New Hibernia Review, Journal of Franco-Irish Studies, Liverpool Journal of Postgraduate Studies and Estudios Irlandeses. He has a B.A. in English and Italian, an M.A in English (Writing) and a Ph.D. at NUIG (Creative Writing and Textual Studies). He was awarded the Sparanacht Ui Eithir for his research in 2016 and the NUIG Write-Up Bursary in 2018. His latest novel is called Delia Meade. See more at www.martinkeaveney.com. His pieces can be found here and here.
Dudley Laufman

Dudley Laufman has published numerous trade edition books of poems, such as An Orchard and a Garden (1974), Mouth Music (2001), The Stoneman (2005), Walking Sticks (2007), She Plumb Ned, She More'n Plum ( 2011), and the chapbooks: Smoke Screen and Behind the Beat (2004, 2008), Left Eye (2012), as well as numerous other pamphlets, chapbooks and broadsides. In 2009 he was awarded a National Heritage Fellowship. He is a recipient of the New Hampshire GOVERNOR'S AWARD IN THE ARTS Lifetime Achievement Folk Heritage Award for 2001. He has been nominated for a Pushcart Award, and is the subject of a documentary film The Other Way Back. For more information about Dudley, check out www.laufman.org. His piece can be found here.
Richard A. Levins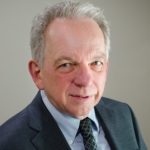 Dr. Richard A. Levins is Professor Emeritus of Applied Economics at the University of Minnesota. He is an award-winning author of books about policy and economic issues affecting the food system and the general economy, including the biography Willard Cochrane and the American Family Farm. After spending over 25 years in major universities advising adult learners on farm management issues and teaching economic principles, he left University life in 2003 and maintains an active practice in consulting, writing, and public speaking. Much of his work centers on agricultural policy and the economic and environmental benefits of organic and sustainable agriculture. He is the founder of Levins Publishing. His piece can be found here.
Maura McElhone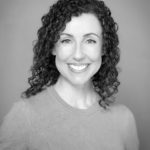 Maura McElhone is an author and columnist whose work has appeared in The Irish Times, the Irish Farmers Journal, on thejournal.ie, Image.ie, and on RTÉ Radio 1's CountryWide programme. Born and raised in Portstewart, County Derry, she studied in Scotland at undergraduate level and completed a Masters in Writing at the National University of Ireland, Galway. She lives in Kildare with her husband and their four-month old son. Maura was the 2017 recipient of the Cecil Day Lewis Literary Bursary for Emerging Writers from Kildare County Council. Falling for a Farmer, her first book, was published by the Mercier Press in October 2018. Her piece can be found here.
Paddy McMenamin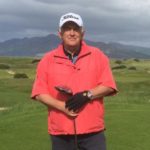 Paddy worked 20 years in a German car factory before redundancy led him to return to full time education. He spent a year on IT, and then headed to NUI Galway for a BA in English and History, PGDE in Teacher Training and finally an MA in History, graduating as a Secondary Teacher at the age of 58. The next years were spent teaching and working for the exam commission as Examiner and Superintendent, and summers were spent teaching English in Malta. He is now retired and working to lower his handicap on Galway Bay golf course. In December 2020 he published Walking Through a Story of Life. All proceeds from the books go to support the charity Darkness Into Light. He has also written a 135,000-word tome about his life going from conflict in Belfast to academia in Galway. It's due to be published at Easter, and is titled Armed Struggle to Academia. His piece can be found here.
Gráinne Murphy
Gráinne Murphy is a novelist and short story writer. Her novel, Where the Edge Is, was published in 2020, with The Ghostlights due out in September 2021, both with Legend Press. Her short stories have been published in the Fish Anthology, RiPPLE Anthology, Nivalis 2015 and online in the Irish Literary Review. Walking is a big part of her writing life, often the same stretch by the water, finding comfort in both its daily shifts and its constancy. Gráinne lives and writes in west Cork, which, among other accolades, has the best rain. Her piece can be found here.
Surnaí Ó Maoildhia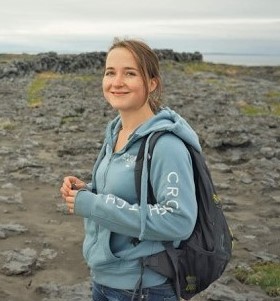 In a family of six, Surnaí was raised on Inis Mór, the largest of the Aran Islands. Home-schooled until the age of fifteen, she then joined school, so as to sit her Leaving Certificate Examinations. She is now a student of NUI Galway, entering her final year in Creative Writing with English and Maths. Her piece can be found here.
                      Liz Quirke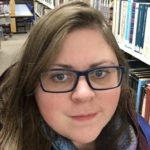 Liz Quirke is a writer and scholar from Co. Kerry. Salmon Poetry published her debut collection The Road, Slowly in 2018. She teaches on the MA in Writing at NUI Galway and is completing a practise-based PhD on Queer Kinship in Contemporary Poetry. Her piece can be found here.
                                   Samantha Rogers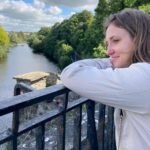 Born in 1999, Samantha was raised in a family of five in Navan, Co.Meath. After sitting her Leaving Certificate Examinations in 2017, she moved to Galway to pursue studies in Creative Writing. She is now a final year student of Creative Writing with French and Spanish at NUI Galway. She shares her poetry over on her Instagram @wordbrewpoems. Her piece can be found here and here.
                                                                           George Sheils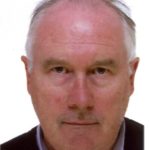 With some 20 years of experience in writing for the healthcare sector, George moved from Dublin to study Creative Writing, English and Archaeology at NUI Galway in 2016 and graduated in 2020. While only a short time in Galway, his short story Pigeon Face won the Over the Edge Fiction Slam for 2016. Later, the story was re-written as a stage play and in 2019 scooped Best Script at the Jerome Hynes One Act Play Series. Since then, George has written a number of short stories, poems and a full length play called the Cabbage Planters which is based on his own personal experiences of working on a large tillage farm in North County Dublin as a youth in the 1970s and 80s. In addition to being a playwright, George is also a noted photographer and has exhibited his work at exhibitions in Ireland, Europe, America and Australia. His piece can be found here.
Noah Siela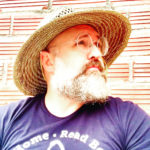 Noah Siela lives in Columbia, Missouri and teaches writing at the University of Missouri. He graduated from the University of Iowa and earned an MFA from The University of Maryland, where he won the Academy of American Poets Prize  and the Stan Plumly Thesis Award. His chapbook, Meep Meep?, was a finalist for The Slash Pine Press Chapbook Contest. His work has been published in Phantom Limb,  Calaveras, Oak Bend Review, and Full of Crow among others. His piece can be found here.
   Lorna Sixsmith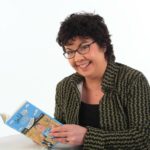 Lorna Sixsmith's first book Would You Marry A Farmer? (2013) was inspired following the popularity of one of the posts on her Irish Farmerette blog. Later books include How to be a Perfect Farm Wife (2015), How to be an Ideal Farm Husband (2016) and more recently, her memoir Till the Cows Come Home (2018) by Black and White Publishing. Married to a farmer, Lorna manages the calf rearing in the spring but doesn't get bored for the rest of the year. Lorna was co-founder of Blog Awards Ireland and co-organised the event for three years.Lorna has spoken at a number of events, including the Dublin Web Summit and National Women's Enterprise Day. She is an occasional panellist on TV3's Midday, has been interviewed on Ireland AM, the Seven O'Clock Show and Tubridy 2FM, as well as being featured in numerous print publications. Her piece can be found here.
  Jim Trelease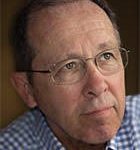 Jim Trelease is an America nonfiction writer. Born in New Jersey in 1941, he spent more than a decade as a journalist for a daily newspaper in Massachusetts before self-publishing in 1979 a 30-page booklet on the cognitive benefits of reading aloud to children. Penguin USA liked the booklet's concept enough to publish his greatly expanded version in 1982, called The Read-Aloud Handbook. By the time Mr. Trelease retired in 2013, he had spent almost three decades lecturing in all 50 states and the Handbook had sold two million copes in seven different American editions. More information can be found at trelease-on-reading.com. His piece can be found here.
Adam Trodd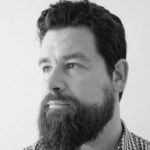 Adam Trodd's fiction and poetry have appeared in publications such as The Irish Times, Crannóg, Banshee, The Molotov Cocktail, Ellipsis and The Caterpillar, as well as the Bath Flash Fiction and National Flash Fiction Day anthologies. He won the Benedict Kiely Short Story Competition and the Book of Kells Creative Writing Competition and was one of the selected poets for Ireland's first Poetry Jukebox installation in Belfast. He was a Best Small Fictions 2018 and 2020 nominee and has been shortlisted for the Bath Flash Fiction Award. He is on the editorial team for Splonk. His piece can be found here.
Sally Urwin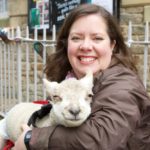 Sally is probably the shortest farmer in England. ​She left her city career in 2004 to live on High House Farm in Northumberland with her husband Steve. Now they have two children, 200 sheep, Mavis the sheep dog, a fat pony and a farm cat. She is the author of Diary of a Pint-Sized Farmer: A Year in Keeping Sheep, Raising Kids, and Staying Sane, published in 2020. Sally now spends her time farming sheep, looking after her children, writing, working, madly hoovering and fighting the urge to lie down on the carpet or fall asleep under a blanket. Her piece can be found here.
Philip Walling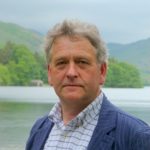 Philip's passion for the land and its people began early. After farming in his native Cumbria for ten years, Philip practised as a barrister until he came to realise that the land was his real calling. The theme of his writing is that humanity has a sacred duty to cultivate the soil and make it fertile for our sustenance; that without our cultivation the land becomes a forbidding wilderness; and that by our husbandry we create real beauty. Philip has had two books published: the Sunday Times best-seller, Counting Sheep (2015) and its sequel Till the Cows Come Home (2018). He is currently writing a book about our practical and mystical relationship with water. His piece can be found here.
M.D. Wanyagah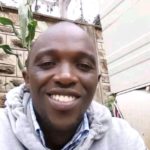 M.D. Wanyagah is a freelance writer and contributor for technical, health and financial blogs. He is based in Kenya, and has worked at TUKO Media Freelance and currently works with other companies as an international freelancer. He has received a B.A. from Dedan Kimathi University of Technology (Dekut) with a degree in English Language and Literature. He also speaks fluent Swahili, and writes creatively on fiction short stories whenever he gets the chance. His piece can be found here.
Clint Wastling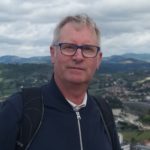 Clint Wastling's  poetry has been published in magazines like Alchemy Spoon, Dream Catcher, Orbis and the anthology Geography is Irrelevant. Maytree Press published his poetry collection Layers in 2020.  He toured his one man show The Poet as a Geologist and gives poetry workshops at events like Fantasycon. His novel Tyrants Rex is a post global warming fantasy. The Geology of Desire is an LGBTQ+ thriller set in North Yorkshire; both are published by Stairwell Books. His piece can be found here.
Will Weaver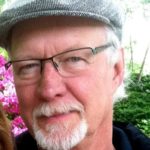 Will Weaver grew up on a farm in Minnesota and published novels with Farrar Straus and Giroux, HarperCollins, and Simon & Schuster. Among his many books, he is the author of Barns of Minnesota (2005), and more recently Sweet Land: New and Selected Stories (2017). In 2011, he was a fiction judge for the National Book Awards. His post-apocalyptic novel Memory Boy (2003) is used widely in schools across the United States, and in 2016 was produced as a full length opera by the Minnesota Opera. In total he has published 12 novels/novellas, three short story collections and a book of nonfiction. Two films, Red Earth, White Earth (1989) and Sweet Land (2006), have been adapted from his work. You can learn more about him on his website. His piece can be found here.
Bloggers
Pat Argar (The Rural Writer)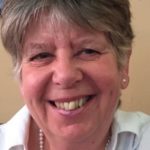 Pat Argar writes a blog as The Rural Writer in which she has explored the fiction of Sheila Kaye-Smith, presented her poetry and short fiction, has written a Covid 19 "lockdown" diary each day for over one hundred days, posted pictures of the village in which she lives and continues to add to the diary with her observations of the countryside, her garden and the natural life around her. She has taught English Literature in schools and at university. Most of her rural writing is inspired by Romney Marsh and the surrounding areas in Kent and East Sussex, UK, and by her upbringing in a farming family. Her blog can be accessed at theruralwriterblog.wordpress.com and she is also on Twitter @theruralwriter. Her piece can be found here.
Josie Kriener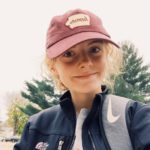 Josie Kriener grew up on a dairy farm in northeast Iowa. Now a student at the University of Northern Iowa, Josie is actively pursuing degrees in Marketing and Management Information Systems, as well as competing for the cross country and track and field programs. She started her blog The Holstein Hub for a college course, and it quickly became a platform to give a personal, informative look at family farming and tackle common misperceptions along the way. Her piece can be found here.
                                                                    Cindy Ladage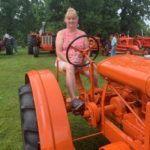 Cindy Ladage is a freelance writer and blogger at Traveling Adventures of a Farm Girl. Cindy is married to a farmer and they follow antique tractor adventures where ever they can be found.  She calls Central Illinois her home, and her rural writing explores the surrounding area. Her piece can be found here.       
Jessica Maybury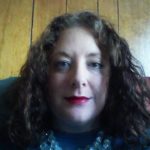 Jessica Maybury is an Irish zine maker working on short fiction, poetry and visual art.  She lives in Geel, Belgium – find her online at jessicamaybury.com. Her piece can be found here. 
                        DJ McAuliffe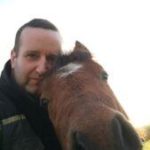 DJ McAuliffe is a farmer and blogger living outside Castle Island in Co. Kerry, Ireland and has been working in the agricultural sector from the early 1990s. He now runs a herd of Scottish Highland and Belted Galloway cows, as well as some rare breed Kerry bog ponies. He has recently started the blog Black Field Farm about farming issues facing rural life in Ireland. His piece can be found here.
Fable Farms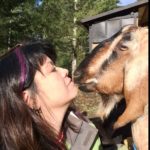 Fred and Michelle operate the 10-acre homestead Fable Farms. Fred is a third generation farmer with his roots deeply planted in the fertile Virginia soil. He grew up working the family's 500 acre farm, share cropping even more to expand their acreage and living in their old farm house, a structure that had once been a Civil War hospital. Michelle was raised in a military family and dreamed of the day she could farm. She prepared for the day her dream would come true by reading as much as she could on every farming subject she could find, visiting on her aunt's farm and learning random homestead skills.They have a blog with their own rural writing called Fable Farm and Meadery. Their piece can be found here.
Readers
Steve Adams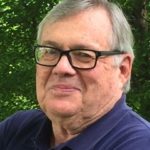 Steve Adams is a recently retired senior global medical device marketing executive living with his wife, Roberta, between the Wapsipinicon and the Maquoketa in an Iowa farmhouse just west of the Mississippi. Graduating from a one room school first (and last) in his 8th grade class, he has a BS from Iowa and done graduate work at Stanford, Harvard, Dartmouth and Northwestern. During his career, he successfully developed, managed and led over 200 international organizations in 65 countries. He is unrepentantly impassionate, lives to torment his progeny and their six offspring, collects 2-cylinder John Deere tractors and enjoys extreme mowing with his 3-cylinder diesel lawn mower. This submission of rural writing is his first published article. His piece can be found here.
Jon Fisher
Jon teaches English and Journalism at Central Dewitt High School. From Le Claire, IA, he attended the University of Iowa. He also is a regular columnist for the local paper, The Observer. He enjoys spending too much money on books and records and has dreams about playing pinball machines that melt. His piece can be found here.
                                        MacKenzie Fowler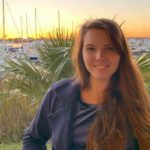 MacKenzie grew up on an island off the coast of Charleston, South Carolina. She is a recent graduate of National University of Ireland Galway with a BA in English and Sociological and Political Studies. When she is not busy working at Kennys bookshop in Galway she can be found painting, writing, or procrastinating. Her piece can be found here.
                               Adam Kenworthy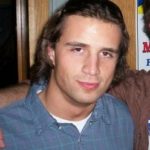 Adam attended the University of Iowa undergrad fiction workshop before putting on shiny shoes and becoming a lawyer in Iowa. He lives with his pretty wife, two kids, and an unhealthy obsession with K-pop. His piece can be found here.
                                                                      Andy Offer

From those early days in the 50's, peering through the hedge, watching the new combine, through clandestine tractor driving when the boss wasn't looking, a gap year milking cows and an agricultural degree, Andy has been involved in agriculture for over 60 years. After university he joined ADAS, the then government advisory service as a farm consultant and spent 30 years helping farmers grow and develop their businesses. In 2001 he moved with his wife to the tiny hamlet of Whyle in Herefordshire with the intention of hobby farming a few sheep, alongside his consultancy work but events intervened and he has spent the last 20 years building his own food and farming business. Now retired, Andy is still active as a mentor to local young farmers through a Prices Trust funded scheme. He is an experienced broadcaster and technical writer and his business, Whyle House Lamb, was a finalist in the British Farming Awards, 2016. His piece can be found here.
     Stephen Reilly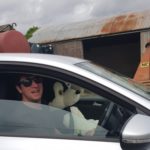 Stephen has an MA in Drama and Theatre Studies. He works as a teacher and writes to avoid accusations of hypocrisy from his students!  He has written primarily for the stage and has also directed a selection of dramas and musicals. He lives in Galway with his wife and son. His piece can be found here.
David Whitsell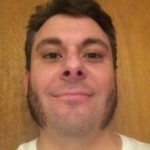 Consummate little brother and dark child. Eclectic writer and world traveler – Dave is a dude who who does the dangerous, mysterious, and otherwise different. His piece can be found here.
*
If you would like to submit a piece to The Milk House and contribute to the best in rural writing, you can find more information here.