The Milk House features the best in rural writing from authors, bloggers, and readers. Here are the writers that have contributed to making this site the place to find good reading.
Founder
Ryan Dennis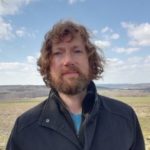 Ryan Dennis explores the dynamics of rural life and those who inhabit it. His fiction, personal essays and poetry have appeared in numerous literary journals, such as The Cimarron Review, Fourth Genre and New England Review. He is a former Fulbright recipient in creative writing and has taught at several universities. He is the author of the literary farming novel The Beasts They Turned Away, forthcoming by Epoque Press in February 2021.
Contributors
Authors
Nicki Griffin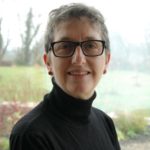 Nicki Griffin grew up in Cheshire in the north west of England, but has lived in County Clare, Ireland since 1997. Her poetry has been published in a wide variety of journals and anthologies. Her debut collection, Unbelonging, was published by Salmon Poetry in 2013 and was shortlisted for the Shine/Strong Award 2014 for best debut collection. The Skipper and Her Mate (non-fiction) was published by New Island in 2013, and her latest poetry collection, Crossing Places (2017), was published by Salmon Poetry. She was winner of the 2016 Trócaire Poetry Ireland competition. Nicki has read her poems at events and festivals both in Ireland and abroad, and in 2017 was judge of the Over The Edge New Writer of the Year Competition. She is co-editor of poetry newspaper Skylight 47. Her piece can be found here.
Shannon Hayes
Shannon's work has appeared in national publications such as The New York Times, The Boston Review, and Northeast Public Radio. She has a large following for her blog The Radical Homemaker and has written seven books, including The Grassfed Gourmet, The Farmer and the Grill, and Homespun Mom Comes Unraveled. The most recent, Redefining Rich, is due out next summer from BenBella Books. From May through Mid-December, she writes weekly essays that appear on her blog, as well as in Yes! Magazine. Through the winter she hibernates and works on her book manuscripts. Her piece can be found here.

Martin Keaveney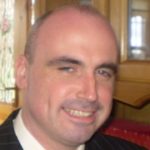 Martin Keaveney's debut novel Delia Meade will be published by Penniless Press, UK later in 2020. His collection of stories, The Rainy Day, was published  by  Penniless Press  in 2018. His short fiction has been published in many literary journals in Ireland, UK and US. He has also written for the screen and his writing has been produced and exhibited at several international film festivals and on broadcast television. His play Coathanger was selected for development in a national competition at the Scripts Ireland festival  in 2016. His  scholarship was recently published in the peer-reviewed New Hibernia Review, Journal of Franco-Irish Studies, Liverpool Journal of Postgraduate Studies and Estudios Irlandeses. He has a B.A. in English and Italian, an M.A in English (Writing) and a Ph.D. at NUIG (Creative Writing and Textual Studies). He was awarded the Sparanacht Ui Eithir for his research in 2016 and the NUIG Write-Up Bursary in 2018. See more at www.martinkeaveney.com. His piece can be found here.
Dudley Laufman

Dudley Laufman has published numerous trade edition books of poems, such as An Orchard and a Garden (1974), Mouth Music (2001), The Stoneman (2005), Walking Sticks (2007), She Plumb Ned, She More'n Plum ( 2011), and the chapbooks: Smoke Screen and Behind the Beat (2004, 2008), Left Eye (2012), as well as numerous other pamphlets, chapbooks and broadsides. In 2009 he was awarded a National Heritage Fellowship. He is a recipient of the New Hampshire GOVERNOR'S AWARD IN THE ARTS Lifetime Achievement Folk Heritage Award for 2001. He has been nominated for a Pushcart Award, and is the subject of a documentary film The Other Way Back. For more information about Dudley, check out www.laufman.org. His piece can be found here.
Richard A. Levins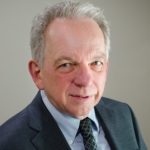 Dr. Richard A. Levins is Professor Emeritus of Applied Economics at the University of Minnesota. He is an award-winning author of books about policy and economic issues affecting the food system and the general economy, including the biography Willard Cochrane and the American Family Farm. After spending over 25 years in major universities advising adult learners on farm management issues and teaching economic principles, he left University life in 2003 and maintains an active practice in consulting, writing, and public speaking. Much of his work centers on agricultural policy and the economic and environmental benefits of organic and sustainable agriculture. He is the founder of Levins Publishing. His piece can be found here.
Adam Trodd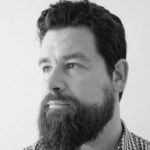 Adam Trodd's fiction and poetry have appeared in publications such as The Irish Times, Crannóg, Banshee, The Molotov Cocktail, Ellipsis and The Caterpillar, as well as the Bath Flash Fiction and National Flash Fiction Day anthologies. He won the Benedict Kiely Short Story Competition and the Book of Kells Creative Writing Competition and was one of the selected poets for Ireland's first Poetry Jukebox installation in Belfast. He was a Best Small Fictions 2018 and 2020 nominee and has been shortlisted for the Bath Flash Fiction Award. He is on the editorial team for Splonk. His piece can be found here.
M.D. Wanyagah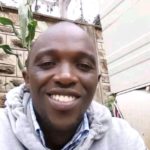 M.D. Wanyagah is a freelance writer and contributor for technical, health and financial blogs. He is based in Kenya, and has worked at TUKO Media Freelance and currently works with other companies as an international freelancer. He has received a B.A. from Dedan Kimathi University of Technology (Dekut) with a degree in English Language and Literature. He also speaks fluent Swahili, and writes creatively on fiction short stories whenever he gets the chance.
Will Weaver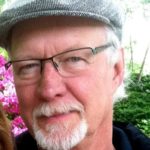 Will Weaver grew up on a farm in Minnesota and published novels with Farrar Straus and Giroux, HarperCollins, and Simon & Schuster. Among his many books, he is the author of Barns of Minnesota (2005), and more recently Sweet Land: New and Selected Stories (2017). In 2011, he was a fiction judge for the National Book Awards. His post-apocalyptic novel Memory Boy (2003) is used widely in schools across the United States, and in 2016 was produced as a full length opera by the Minnesota Opera. In total he has published 12 novels/novellas, three short story collections and a book of nonfiction. Two films, Red Earth, White Earth (1989) and Sweet Land (2006), have been adapted from his work. You can learn more about him on his website. His piece can be found here.
Bloggers
Pat Argar (The Rural Writer)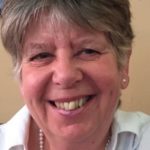 Pat Argar writes a blog as The Rural Writer in which she has explored the fiction of Sheila Kaye-Smith, presented her poetry and short fiction, has written a Covid 19 "lockdown" diary each day for over one hundred days, posted pictures of the village in which she lives and continues to add to the diary with her observations of the countryside, her garden and the natural life around her. She has taught English Literature in schools and at university. Most of her writing is inspired by Romney Marsh and the surrounding areas in Kent and East Sussex, UK, and by her upbringing in a farming family. Her blog can be accessed at theruralwriterblog.wordpress.com and she is also on Twitter @theruralwriter.
Jessica Maybury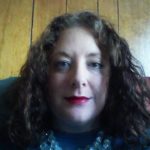 Jessica Maybury is an Irish zine maker working on short fiction, poetry and visual art.  She lives in Geel, Belgium – find her online at jessicamaybury.com. Her piece can be found here. 
                        DJ McAuliffe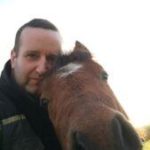 DJ McAuliffe is a farmer and blogger living outside Castle Island in Co. Kerry, Ireland and has been working in the agricultural sector from the early 1990s. He now runs a herd of Scottish Highland and Belted Galloway cows, as well as some rare breed Kerry bog ponies. He has recently started the blog Black Field Farm about farming issues facing rural life in Ireland. His piece can be found here.
Fable Farms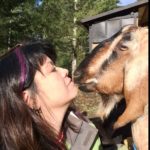 Fred and Michelle operate the 10-acre homestead Fable Farms. Fred is a third generation farmer with his roots deeply planted in the fertile Virginia soil. He grew up working the family's 500 acre farm, share cropping even more to expand their acreage and living in their old farm house, a structure that had once been a Civil War hospital. Michelle was raised in a military family and dreamed of the day she could farm. She prepared for the day her dream would come true by reading as much as she could on every farming subject she could find, visiting on her aunt's farm and learning random homestead skills.They have a blog called Fable Farm and Meadery. Their piece can be found here.
Readers
Steve Adams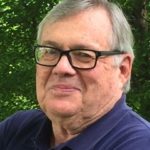 Steve Adams is a recently retired senior global medical device marketing executive living with his wife, Roberta, between the Wapsipinicon and the Maquoketa in an Iowa farmhouse just west of the Mississippi. Graduating from a one room school first (and last) in his 8th grade class, he has a BS from Iowa and done graduate work at Stanford, Harvard, Dartmouth and Northwestern. During his career, he successfully developed, managed and led over 200 international organizations in 65 countries. He is unrepentantly impassionate, lives to torment his progeny and their six offspring, collects 2-cylinder John Deere tractors and enjoys extreme mowing with his 3-cylinder diesel lawn mower. This is his first published article.
*
If you would like to submit a piece to The Milk House and contribute to the best in rural writing, please email RyanDennis@themilkhouse.org.